DUALFIX iSENSE
PRE-ORDER NOW.
PRICE DOES NOT INCLUDE BASE. 
The DUALFIX iSENSE is part of the modular system that works with the Flex Base iSENSE and it is the follow-up seat to use after the BABY-SAFE iSENSE or any other infant carrier. It easily clicks onto the base and provides superior protection and comfort for your child's journeys until about four years old. It is i-Size compliant and also features smart lighting technology, allowing your child to see and be seen. This seat is suitable from 3 months, and allows for both rearward and forward facing use, making the transition quick and easy if you choose to forward face them. Your child must stay rearward facing until at least 15 months. For maximum comfort, you can easily switch between the six ergonomic recline positions.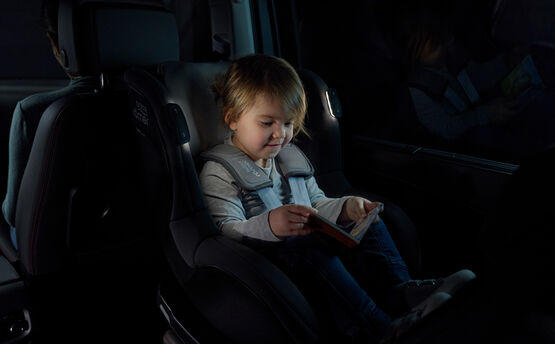 Read More
Purchase this Item
After you purchase this seat a member of In Car Safety Team will check to make sure it is compatible with your vehicle, we will contact you for any reason or to help get a seat that fits your vehicle.
Further Details
Height: 59.4 cm

Width: 44 cm

Depth: 46.5 cm

61 to 105 cm

5.30kg

ISOFIX

3 months to 4 years